The "Better Care Reconciliation Act of 2017"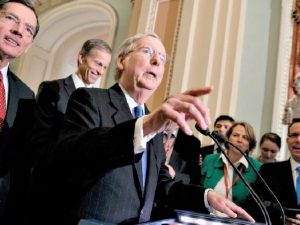 On June 22nd, the Senate released the "Better Care Reconciliation Act of 2017″ (BCRA).  The BCRA is an amendment to HR1628 that passed the House on May 4th.  This amendment is considered by the Senate to be a "Discussion Draft;" however, they are hoping to have a vote sometime next week.  The bill may change significantly before going to a vote.  Some Republican Senators have already tweeted some concerns about this draft and it has been reported President Trump and Vice President Pence have some apprehension about this discussion draft and feel some "negotiation" is needed.  In the meantime, here is a quick look into the Senate amendment.
Individual and Employer Mandate – The individual mandate and employer mandate penalties are zeroed out starting from 2016.  The bill eliminates the penalty applicable to employers who do not offer health coverage, as well as the penalty applicable to employers who offer health coverage that is not affordable or does not provide minimum value.
Pre-Existing Conditions – No Penalty for no coverage in individual market –    Insurance companies are not allowed to increase premiums or deny coverage based on preexisting conditions.  In the House bill insurers would be allowed to impose a 30 percent premium surcharge on consumers who purchase a new plan after letting their previous coverage lapse. States could choose to make this penalty more severe.

The Cadillac tax – Delayed until 2026.  No change from the House bill.
Expansion of HSAs – Some favorable HSA provisions, such as allowing both spouses to make catch-up contributions beginning in 2018, and increasing the maximum contribution limits.
Repeal of Tax on over the counter medications – Starting in 2018, the bill would remove the restriction that drugs are considered qualified medical expenses only if the drug is prescribed under Archer MSAs, HSAs and FSAs and HRAs. No change from the House bill.
FSAs – The ACA limits the amount an employer or individual may contribute to a health FSA to $2,500, indexed for cost-of-living adjustments.  This bill repeals the limitation on health FSA contributions for taxable years beginning after December 31, 2017.  No change from the House bill.
Essential health benefits – States would be allowed to change what qualifies as an essential health benefit.