In the economic atmosphere of rising premiums and decreasing benefits, one third party administrator, MBA Benefit Administrators, is transforming the healthcare landscape nationally, in part due to their partnership with ELAP, a medical bill audit and repricing company which provides fiduciary protection to its clients.
While across the nation ACA regulations have catapulted a double or triple increase in premium costs, MBA's medical benefits platform, The Open SolutionTM, is consistently seeing  decreases in annual medical plan spend. CEO Phyllis Merrill describes their experience with 2015 plans, "Every renewal in our book of business that uses our elap audit and repricing method went down!"
MBA has served thousands of members over the course of 30 years, however, with the addition of  ELAP's auditing, repricing, and fiduciary protection, unexpected results have come to fruition in reducing  the bottom line for employers, including corporations, municipalities, school districts, and Indian Tribes. As part of a multi-pronged cost savings strategy, ELAP provides a formula that guarantees the provider a reasonable profit, while keeping in balance the actual costs of doing business, to prevent runaway profit garnering. In the case of balance billing directly to the recipient of medical care, fiduciary protection steps in to mitigate legal action. Since 2012, ELAP's legal team has successfully set precedence in favor of their audit and repricing structures.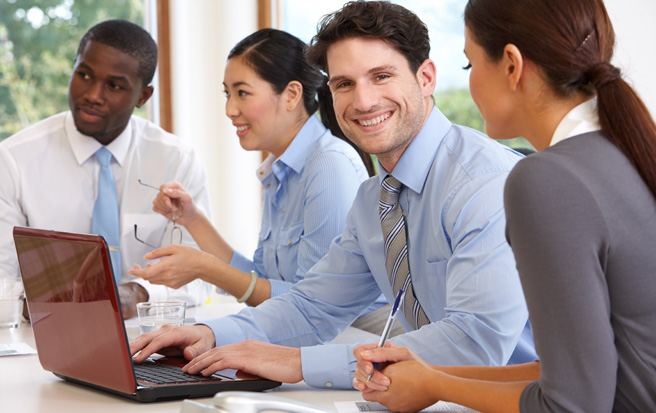 Here are a few examples from MBA's clients in 2015 when ELAP was used as part of The Open SolutionTM plan.
One client reduced their maximum liability by $1,000,000.
Several broker's entire block of business received decreases in plan costs!
One family welcomed a new baby a bit early. Their $1.3 million NICU claim was satisfied, using the auditing and repricing method provided through ELAP, with a payout of only $187,277.33.
As you can see, changes are being made, one employer, one broker, and one family at a time. The impacts are incredible!
So, what's the strategy behind these remarkable and innovative savings?
Before we go into the details of how miracles are being created today, let's look back to the start of egregious cost growth in the medical industry.
The first medical insurance was an Indemnity Plan that paid a set amount for a specific type of medical event. Then came Major Medical, which at the time seemed revolutionary, and gave people a way to cover the cost of catastrophic care for the price of a monthly premium. It was up to the insurance company to pay for medical care. Being an informed and responsible consumer was now not possible because prices and discounts weren't disclosed before making a decision about care received. This created a disconnect between the billing and the payment of the bills. The disconnect is even greater now that it has become a right to have all major medical expenses paid no matter the cost.
Insurance companies then began negotiating with certain facility groups to gain discounts in exchange for driving the patients of an insurance plan to that particular facility. Don Merrill, Founder of MBA Benefit Administrators, Inc. tells of his experience when asked to consult with a large hospital system in Texas. In the early 80's, when the preferred provider networks were in their infancy, Don and a protégé were contracted to assist in setting up a provider network. It was a complicated process and in the end the hospital decided that they would give a 20% discount to those who used their network. In order to do that, they increased the billed rate for services by 20%, and only those who were part of the network could enjoy the discount.
The idea of discounting as a percent off of retail is genius because if the hospital needs more money they simply increase the billed charges and leave the discount percentage the same. This approach is widespread today. Furthermore, in exchange for discounts, most PPO contracts do not allow payers to audit a hospital bill.