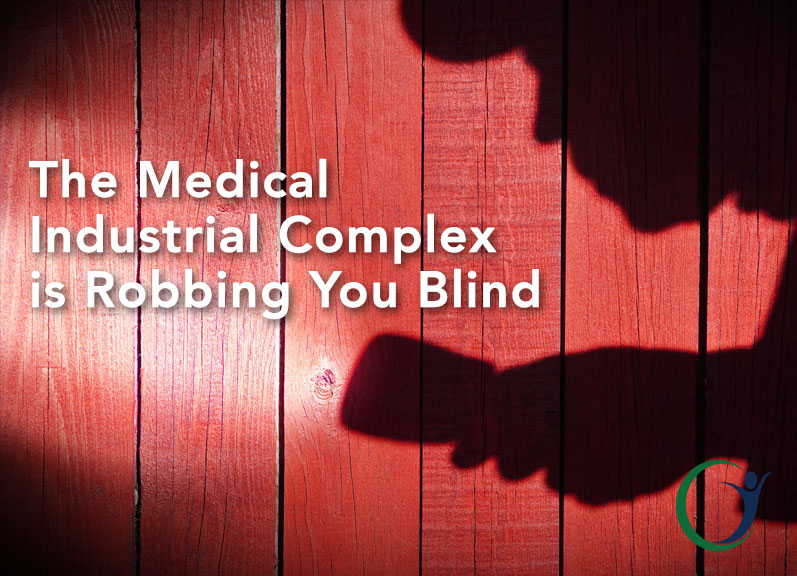 The Medical Industrial Complex is Robbing You Blind
The unrelenting trend in health plans is a spiraling and unsustainable inflation rate in medical costs.  We all know this and see it every day.
"American employers have arguably become the sloppiest purchasers of health care anywhere in the world."  – Uwe E. Reinhardt, economics professor at Princeton University
The solution to this problem hinges on the executive leadership of a business clearly seeing the problem and taking effective steps to address it.  The Open Solution™ can assist with this.
Wouldn't it be great to have a dramatic and immediate savings for your employees?  Of course it would!
Our clients averaged a 10.3% reduction in medical plan rates last year.  If a company recently moved from a fully insured plan to The Open Solution™ they may have seen cost savings of up to 25%!
The Open Solution™ equation is one reason why:  Facility Cost To Provide Service + Reasonable Margin = Fair Pricing
You need a smart alternative to the typical PPO plans that barely scratch the surface in terms of cost savings.  What if instead of "discounts" on your bill you were paying based on the above equation?  No more $500 toothbrushes, $75 gauze pads or occupation and speech therapy for a newborn (true story).  No more outrageous charges for MRIs and other tests and procedures like dialysis, radiation, etc.  The Open Solution™ obtains savings of up to 79% off of billed charges.
We protect you and your precious healthcare dollars by auditing and re-pricing claims with exorbitant charges and provide legal defense if balance billing occurs – which is rare (less than 5% ever require more than a simple appeal and we have never lost a decision).
Access physicians through a national network – see any provider you like
Fair Claims pricing – claims are audited for extreme mark ups and re-priced
Co-fiduciary protection in the event of facility balance billing
Stop-loss coverage that results in significant premium reductions
Take control of your medical benefit plan!  If you are ready to see if this is a good fit for your organization click here to access our Financial Analysis to get an estimate of the potential savings you could have when switching to The Open Solution™.